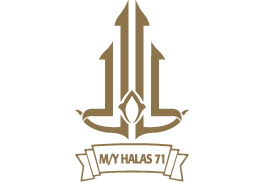 A GRACEFUL PALACE ON WATER WITH A HISTORY OF OVER 100 YEARS
A graceful vintage, Halas 71 is one of the most precious historic treasures of Istanbul. Built in 1914 as a passenger ferry by the Fairfield Shipping Co. in Glasgow, Great Britain, this beautiful motor yacht has served as part of the Royal Fleet Auxiliary in the World War One before returning to the Turkish Republic to become a passenger ferry. She is now a highly sophisticated coastal cruiser with 12 elegantly decorated cabins and a crew of 16, available for chartering and special celebrations.
Halas 71 has a long and rich history which runs parallel to that of the final years of the Ottoman Empire and the founding of the Turkish Republic.


Initially called Reshid Pasha and purchased in March of 1914 by the Ottoman Government, for strategic reasons relating to the ongoing World War I, the British Government refused to allow her delivery. In November of the same year seized her and changed her name to the Waterwich. Then she was sent to Gallipoli.
It was only after the signing of the Armistice of Mudros in 1918 at the end of WWI that she arrived in Turkish waters. However, for the first four years she was in Turkey, during the Allied occupation following WWI, she was used by the British Allied Headquarters. On 6 October 1923, she was handed over to the newly established Republic of Turkey and her name was officially changed to Halas, meaning deliverance. Halas 71 was used as a passenger ferry on the Bosphorus for 65 years. She was the largest ferryboat with a capacity of 1053 passengers in summer and 961 passengers in winter.
In 1984, Halas 71 was bought by the Turkish publisher Haldun and his wife Çiğdem Simavi who rescued Halas 71 from the wreckers yard and refitted her as a 15 cabin luxury cruiser. In 2008 she was handed over to Mustafa and Caroline Koç who put her her through a two-year total renovation. She now has 12 cabins and is available for charters as a luxury cruiser and for special events and day cruises on the Bosphorus in winter, with a crew of 16 people.
Since 1988 she is a fully-licensed luxury coastal cruiser available in Istanbul and along the southern and western coastlines of Turkey. Halas 71 has hosted numerous international VIPs including members of the British Royal Family ranging from Prince Charles, Princess Margaret, the Prince and Princess Michael of Kent, former French President François Mitterand, former US Presidents George Bush, Bill Clinton, then the First Lady Hillary Clinton as well as former Turkish presidents Turgut Özal, Süleyman Demirel and Abdullah Gül.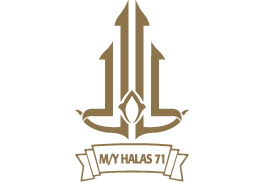 Head Office:
İstinye Mah., Sakıp Sabancı Cad.
Tokmak Burnu, 34460 Sarıyer, Istanbul
Tel: +90 549 334 21 04
Discover Our Story